Last Stand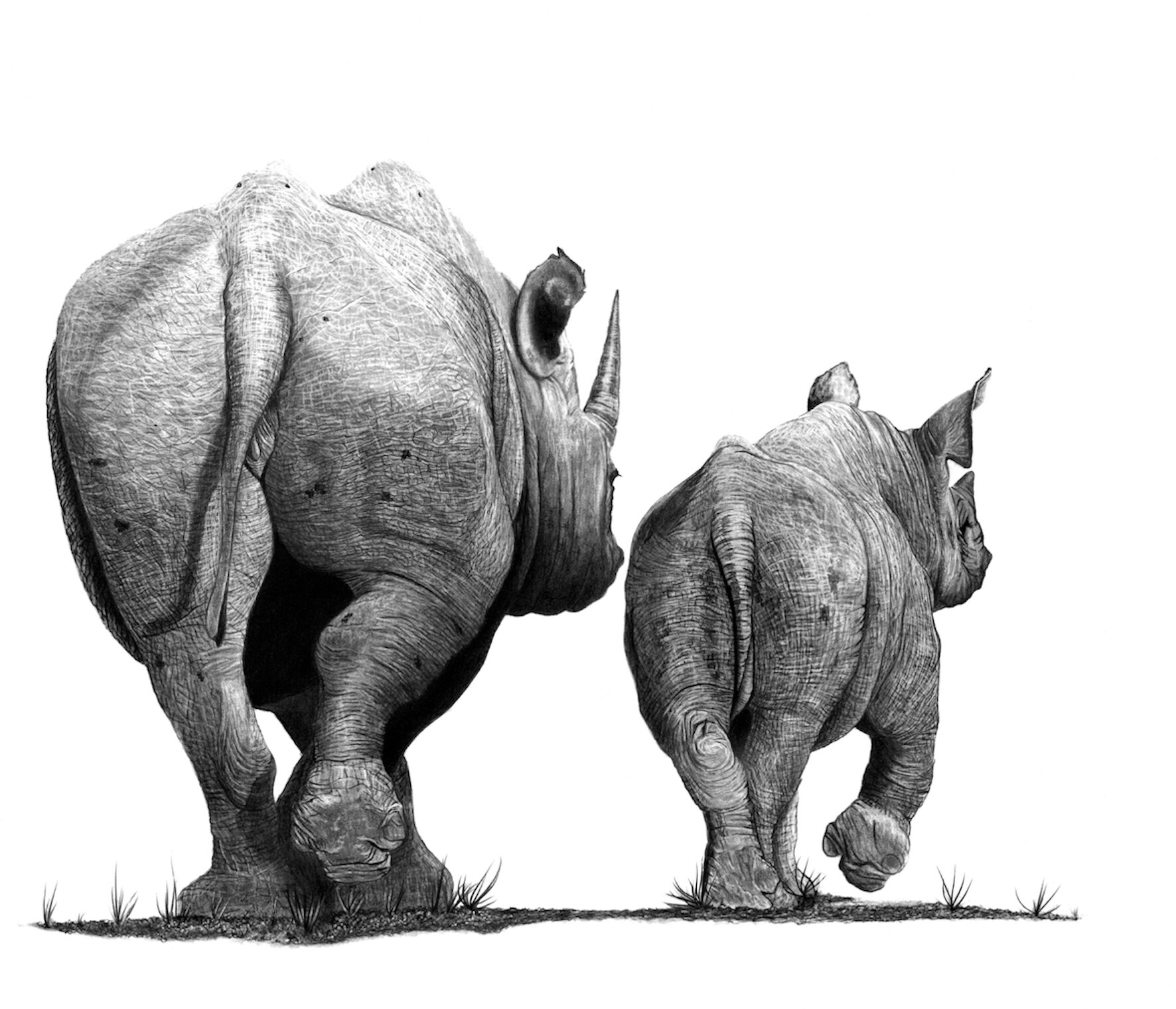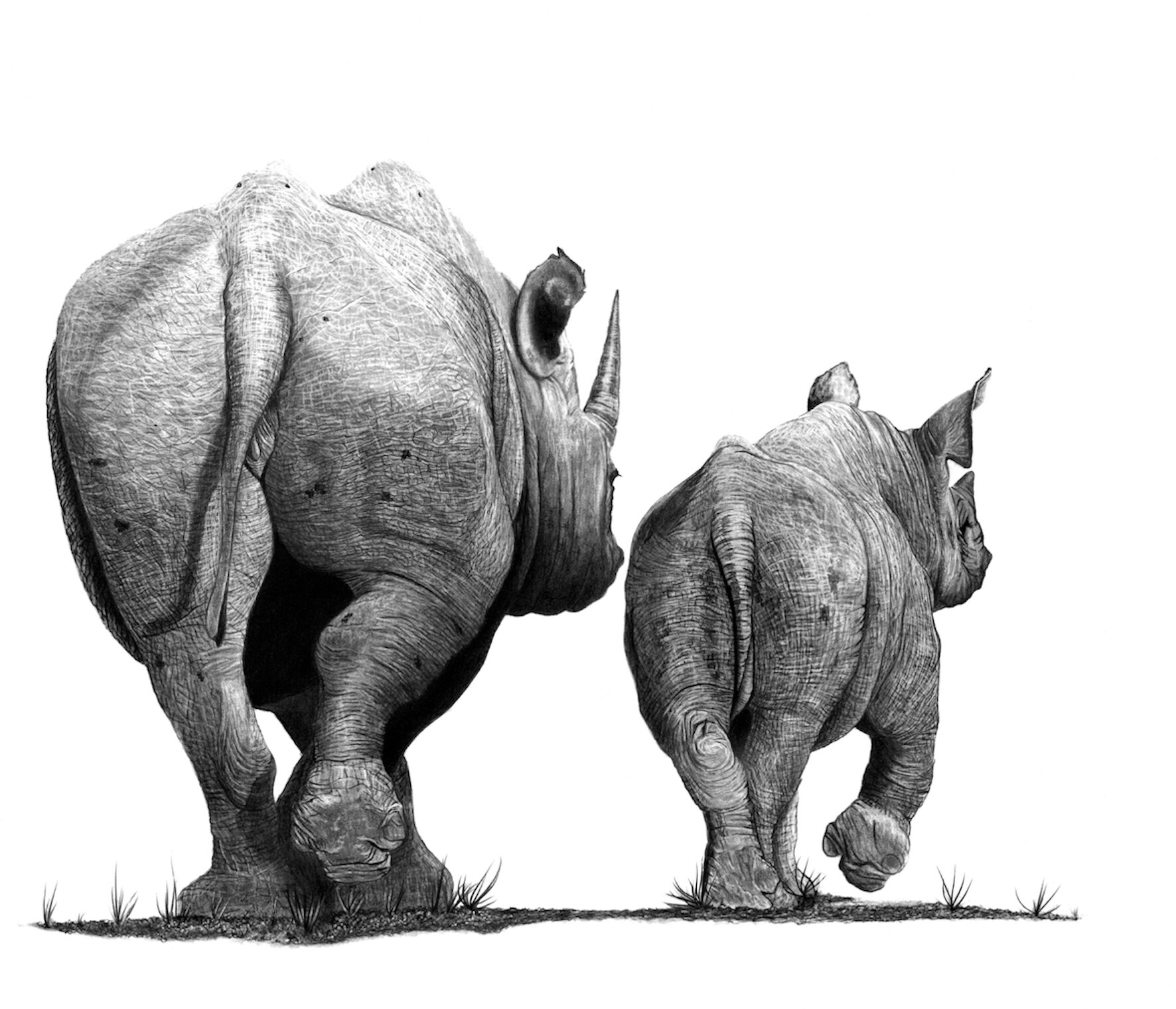 Last Stand
Continuing my wildlife series and returning to the Rhino - in this case a mother and child Rhinoceros walking off into the distance - what hope there is for the Rhino I have no idea - I just hope that through public pressure they will survive. The original drawing had a tree in the distance, but I ended up cropping the image to concentrate on the animal itself - a magnificent beast and one we should do everything in our power to preserve for future generations.

Drawn on Canson Bristol Board Smooth paper and measuring 55cm wide and 47cm high, the complete drawing took around 30+ hours to finish.

The drawing is being sold unframed to reduce shipping costs - however I can offer a bespoke framing service as required - To ship with the same frame used in the example photos will cost and additional £100 - just send me a message to discuss.

Turning professional in 2016 Paul has won accolades across the globe, initially exhibiting and selling work in Shanghai, Hong Kong, Singapore and Thailand he now resides in the centre for contemporary British Art and the Tate Modern Gallery, St. Ives, Cornwall.
From his open studio and commercial gallery in the town he spends hours, weeks and months drawing incredibly detailed images inspired by the plethora of artists and art in the local area.
His work is on permanent display in 'The Stowe Gallery' in St. Ives and with individual and corporate collections across the world.

*Images showing the drawing in a frame and in various room settings are for illustration purposes only.